Award Season
Uncategorized
Good Monday Morning! I know, it's cold outside and everyone wishes they could still be in the bed with the covers pulled over your heads dreaming away–however, it's 7:10 and I'm sitting in front of the Computer working on this blog, getting ready for a long day at work and trying to muster up the energy to do something with my hair and makeup today to look half way decent. So needless to say, this post may be a little short today, but I'll be more prepared tomorrow! This weekend was crazy busy!!
Did any of you watch the Grammy's last night? I actually loved how LL Cool J opened up the show with a Prayer for Whitney Houston. If any of you noticed he actually prayed "Dear Heavenly Father", which I thought was amazing. I liked how it showed the audience bowing their heads in respect. Anyway, I thought the show was really great and of course there were some beautiful dresses! Between the Golden Globes, the SAG Awards and the Grammy's, we've seen some of the stars look their absolute best (and worst!) this Award Season. Here are a few of my favorite's from 2012:
Carrie Underwood in
Gomez-Gracia
's long-sleeve backless "Starlet" gown–Uh-mazing!!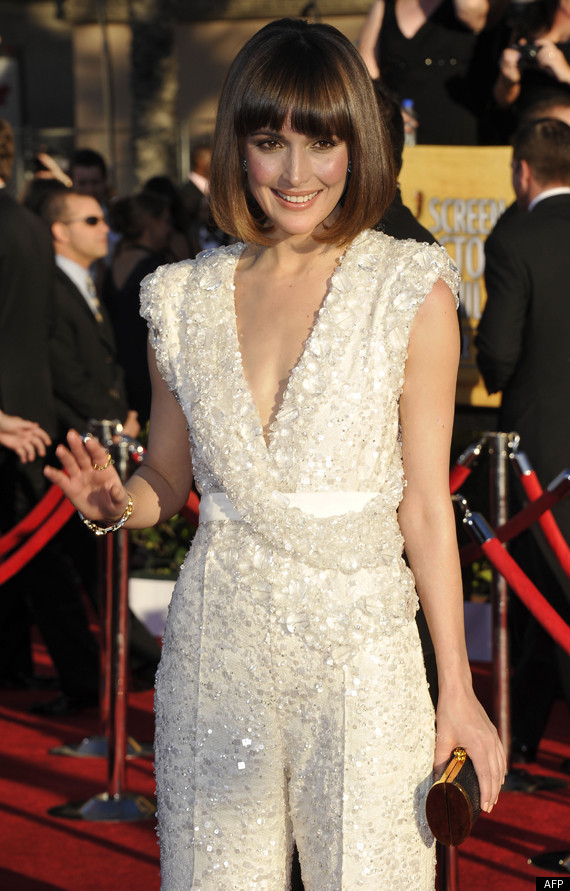 Rose Byrne in
Elie Saab's Fall 2009 couture collection–Beautiful!!
Charlize Theron in Dior–I love everything about this!
I hope everyone has a great start to your week today!! Don't forget to do any last minute Valentine's Day Shopping today!